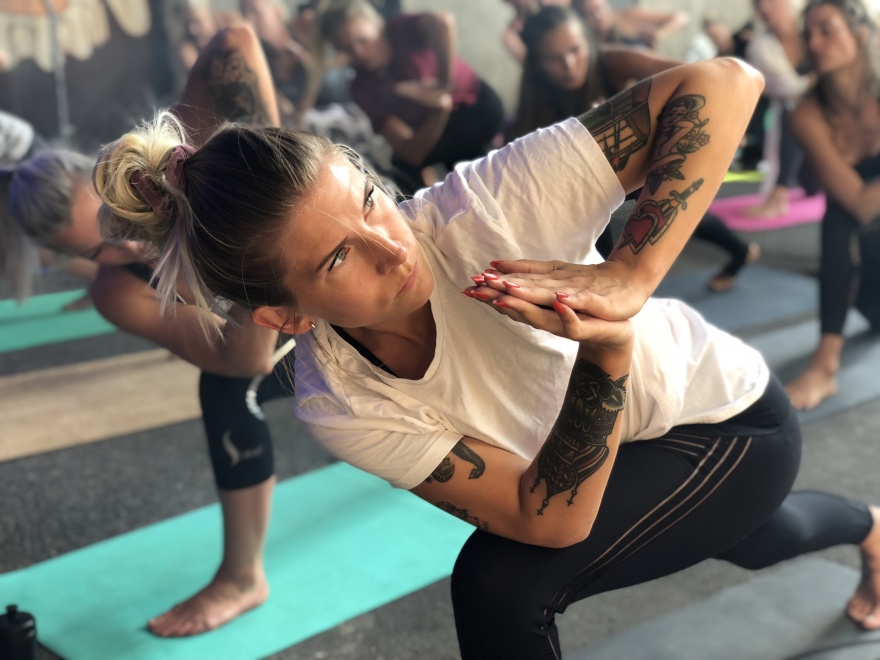 Why not try YesYoga at work - utlise your wellness grant (friskvårdsbidrag) by hiring us to rock your place of work? Employees love the fact that their training is done when they leave work for picking up kids at daycare or whatever they´re up to. No prayers, no incense, no pretentiousness. Just yoga and/or guided meditation, all adapted to your wants and needs. Some companies have half an hour of yoga at lunchtime, others use a conference room, put yoga mats on the floor and just do it. Or why not a couple of minutes in the office landscape?
We also do events, kick-offs etc. Drop us a mail and we´ll tell you more.
In co-operation with the new urban explorer hotel of Stockholm, the Downtown Camper by Scandic, we continue to offer free yoga every sunday at 5 PM. Join the Meet-Up group!
Christian Wigardt started YesYoga five years ago with the aim to offer a new, different yoga, without mysticism. He is now a well-known personality in the yoga-world through his his yoga, full of life and fun - often with a DJ. He appears on TV, is a senior writer for Yogatrender.se and is the engine behind the podcast Yoga Radio Sessions. Christian teaches yoga in the corporate world, at festivals, kick-offs and oher events, at clubs and gyms. Yoga and/or meditation is adapted to the clients´ needs considering time, intensity and addressing work-related ailments.