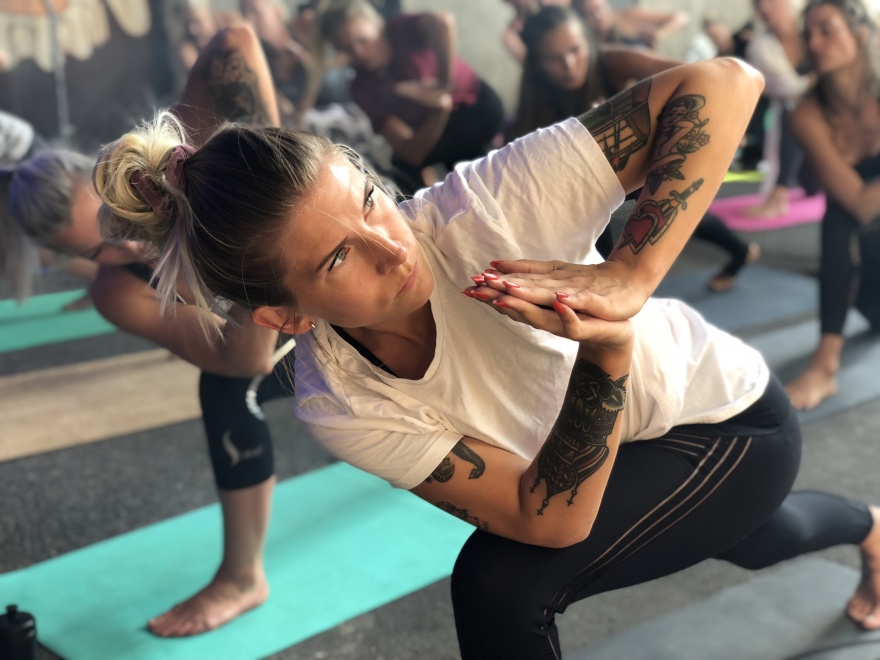 • We come to your place of work, to your company. We visit H&M and schools as well as Fitness24Seven and Downtown Camper Hotel, once in a while or on a regular basis - adapted to your wants & needs. Yoga is a powerful medicine against burn-out. Through our venture with Offispa, we can now also offer massage and other treatments.
• At events, kick-offs, hotels, festivals. To sharpen your image or just offer some fun!
• Yoga Radio Sessions about love, life and the art of balance with people who can tell a story.
Deep stretch. Slow burn. Movement. Music as part of the dramaturgy. Christian Wigardt started YesYoga five years ago with the aim to offer a new, different yoga, innovative and without mysticism. He is now a well-known personality in the yoga-world, appears on TV and is a senior writer for Yogatrender.se